Transition of Care from Pediatric to Adult Neurology
Seizure is one of the neurological conditions that causes fears to many patients and their families. Their fear stems from all the unknowns associated with the condition and all possible complications it brings in the long term.
Upon receiving this diagnosis from a physician, the news is not pleasant to hear, however, the good news is that there are a number of treatment plans available in the market today.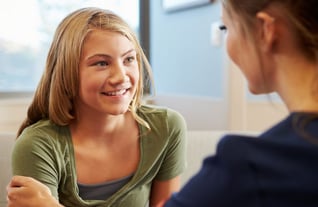 Furthermore, there is an option for surgical intervention when the case pertains to uncontrolled seizures or if the patient's response to anti seizure medication is unsuccessful. There are those experiencing seizures since they were young and have also been taking seizure medications since then. Some cases are controlled or fairly controlled. They were monitored by a pediatric neurologist for many years and were put on multiple treatment regimens for seizures.
The shift from pediatric to adult neurology management can be frightening, especially if the patient is comfortable and trusts their pediatric neurologist as they were growing up over the years.
Considering an organization that prioritizes the safety of the patient and utilizes the best management available to better control the seizures is important. Here at the Orlando Epilepsy Center, we strive for excellence in service, quality care and treatment of our patients. I am a fairly new provider in this company but it has been an awesome journey so far working with people whose goal and aim is to provide the best care for all patients. I am truly blessed.